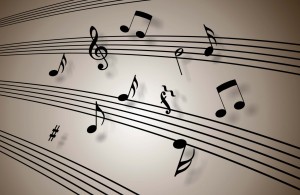 Clay Collins Music is now offering private lessons in Voice and Piano.  No matter what your level of expertise you will be inspired and and equipped to take your music to a whole new level.  At Clay Collins Music, we feel that each student is unique with individual needs.  Perhaps you are starting at the beginning and needing basic training.  Or maybe you are an experienced musician who needs to go to the next level.  Perhaps you are preparing for an audition.  Whatever your needs are, we will provide you with positive and encouraging training that will help you achieve your musical asperations.
Clay Collins is a graduate of the 10 year National Guild for Piano Teachers and Students program and hold's a B.A. in Music Business with an emphasis on Piano and Vocal Performance.  He has spent over 20 years in numerous performing and teaching roles and has a track record of high excellence standards paired with the ability to encourage and inspire those he teaches.
We would love the opportunity to develop you or your child.  Choose below the package that fits your needs.
Share This Page