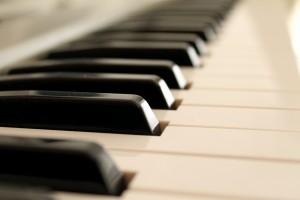 Clay Collins has several options for you to take private piano lessons.  You can purchase individual sessions, a group of four at a significant discount.  Be sure to check out our Starter Package for students who don't yet own a piano.  There is no reason you shouldn't begin investing in your musical gift.
 Lesson Packages
With individual packages you can purchase studio sessions as you need them.  Perhaps you are preparing for an audition and just need to get prepared.  Or maybe you are hitting a block in your music and need help with specific skills.  We've got you covered.
If you are a brand new student and don't have a piano, then the Starter Package is perfect for you.  It includes an 88 note weighted keyboard.  The Casio Privia line of digital pianos is a Clay Collins Music favorite because of it's incredible piano like feel, it's great sound and it's portability.  The onboard speakers and headphone port make this the perfect starter keyboard and it is included in the starter package.  You can choose either the Half Hour Starter Package for $600 or the Full Hour Starter Package at only $720.  Each package includes four lessons.  I think you will agree this deal is to good to pass up. Select the option below that is best for you.
Share This Page